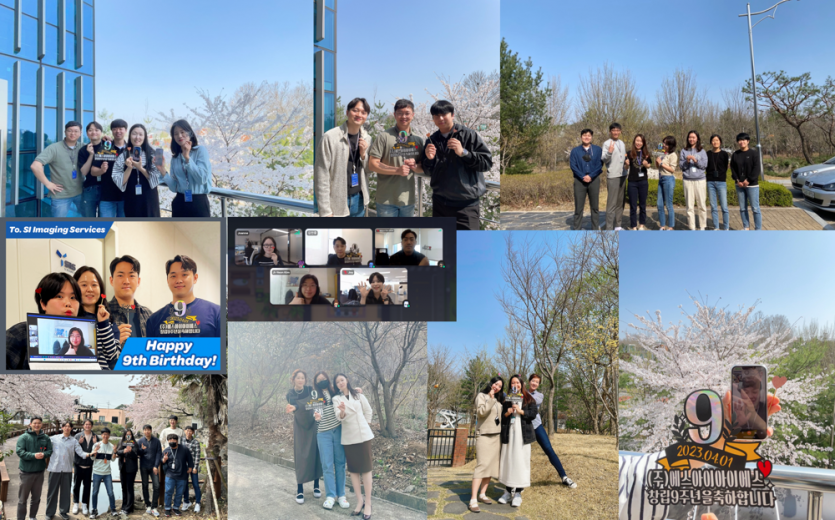 On April 1st, it was SI Imaging Services' 9th birthday! 
Each year on our anniversary, we take photos to commemorate the occasion. 
This spring, we were fortunate to capture an even more beautiful photos with cherry blossoms that bloomed a little earlier than usual.
We want to express our gratitude to all of the employees who have been with us, as we continue to make history together.